4 tags
Omark set to play in Europe 2012/13
Linus Omark have officially found a new home in the Swiss team EV Zug. He signed a 1 year deal which will see Omark return to Europe for 2012/13. The reason for signing a short-term deal is due to the imminent lockout and the fact he's still determined to make it to the big league. I've decided to return to Europe due to the lockout. It's an especially bad timed lockout for me...
3 tags
Omark and another misquote
In this beloved time of the Internet and news travelling across Twitter faster than anyone could ever had imagined just a couple of years ago another interesting item to Oiler (and Barons + Luleå-fans) saw the light today. #NHL—- #Oilers Linus Omark tells Norrbottens-Kuriren news that if he can't find an NHL club, he will play for Luleå HF of the SEL. — NHLwiki (@NHLwiki) July 11,...
3 tags
Oilers trying to convince Klefbom to stay with...
When I (via Mr. Eriksson) broke the news to Canada that Klefbom was about to sign his ELC with the Edmonton Oilers it was also said that Klefbom would remain with his Swedish team, Färjestad (not Färjestads with an "s") BK, for another season. This might be changing. The reason for this is that the Oilers brass are now trying to convince the young Swede to remain with (and in)...
8 tags
This is it.
I've been quiet here for a while (I'm more active on Twitter). Either way.. today is draft day, which is (sadly) a little bit like Christmas and playoffs all at once for us Oilers fans and I thought I'd give my opinion before it all goes down. But this being both Christmas and our playoffs, you can also feel let down by what you receive. You know what feeling you got when you...
5 tags
Klefbom set to sign a three-year entry-level...
For those of you who follow me on Twitter (@dohfOs) you'll know by now that the Swedish prospect Oscar Klefbom did receive a phone call from the Tre Kronor head coach Pär Mårts (who calls Klefbom the next big thing in Swedish hockey) to finally make his debut this week with the Swedish national team. It was meant to be sort of a tryout ahead of Worlds after a excellent ending to the season by...
3 tags
Watch
Road to Recovery: Taylor Fedun's Story Nearly 6 months ago, Taylor Fedun suffered a fractured femur on an icing play. We follow his journey on the road to recovery. A great video produced by the Edmonton Oilers web and media-crew. Can I secretly wish for a Fedun NHL-debut in the last game of the season to top things of?
6 tags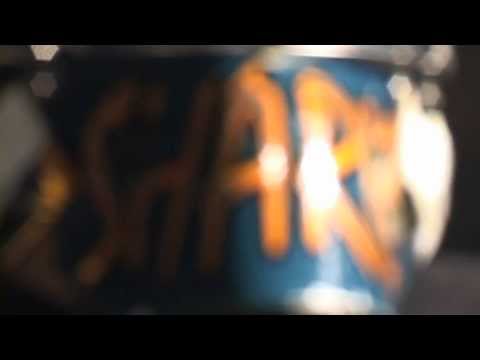 5 tags
Watch
Video: Oilers prospect and Medicine Hat Tigers goalie, Tyler Bunz, shoots commercial for Reebok with the big boys. Getting ready for the big show now are we Bunz?
6 tags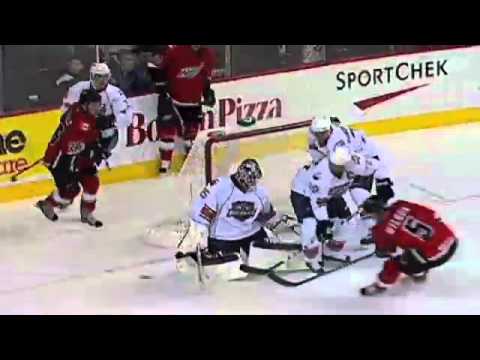 3 tags
3 tags
4 tags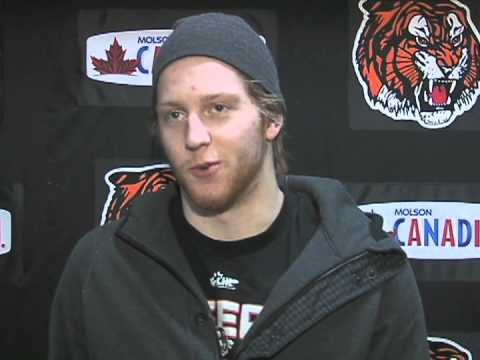 6 tags
Making history, trending, questionable management...
So.. where to start? Last night Sam Gagner went 4G, 4A for 8P tying Oiler records from the past set by Gretzky and Coffey. I for one believe this accomplishment is in fact greater than doing it twice during the 80's (as Gretzky did). The game is so different, and to compare the rosters from then and now would be foolish, that didn't stop Gagner and that's what makes this one of...
4 tags
Omark: Returning to Sweden? No chance at all
Oilers Linus Omark who's currently in Oklahoma City will be removing his cast today according to Barons coach Todd Nelson. Omark have also made a brief interview with the the Swedish local paper NSD where he made clear he won't be returning to Luleå or Sweden this season. Freely translated by my Swedish Oil brothers in arms, Juan (I suggest you give him a follow, there are two of us...
5 tags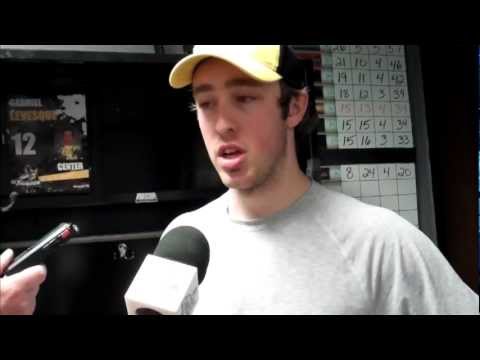 3 tags
4 tags
Watch
Merry Christmas everyone and/or as some of you say, happy holidays! And yeah, us Swedes celebrate Christmas today (on the 24th) with tomorrow being just any other red day in the calender, well.. apart from the fact we're going to church for once, pretty much the only time during the year (not counting weddings or funerals). Either way - Have a good one! Props to Jasmine for putting...
3 tags
Omark and Hartikainen: Injury update
Latest update on buddies Linus Omark and Teemu Hartikainen below.. Omark had his cast removed last Wednesday (14th. same day he returned from Sweden) as scheduled, had it recast and is now scheduled to have his new cast on for another 4 weeks. Doctors happy with progress and happy with how it's healing. OKC Barons want to take it easy with Omark though and make sure it heals completely so...
5 tags
2 tags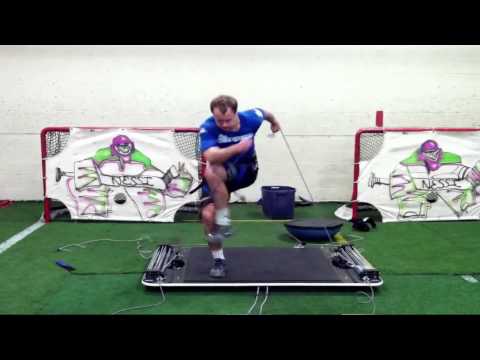 4 tags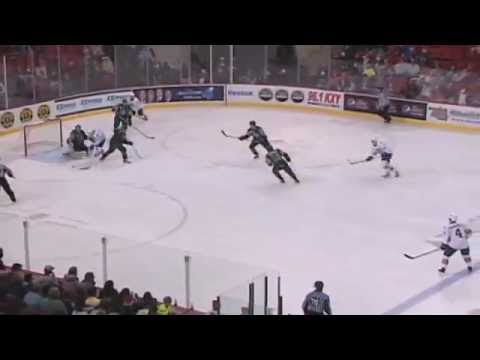 4 tags
WTF?! Well.. he's a Swede
So, listening to the Jason Gregor show where he and Robin Brownlee were talking about the latest move the Oilers made, or didn't.. depending how you look at it. The Oilers roster is "full" so they had to send one down (or make another move). Gregor had MPS pinpointed on a plane leaving for Oklahoma City (Barons) and I don't blame him. MPS haven't produced so far and...
4 tags
Omark back in OKC in the locker room
#OKCBarons Brule and Hartikainen back skating at practice in non contact sweaters. Omark back in OKC in the locker room. — Chris Wescott (@TheChrisWescott) December 15, 2011 Oh.. and #IWishBunzWasThere. While at it - #freeTulupov Oilers should sign Tulupov. There's more hearth and character (and hockey) in this Russian than there is in several other Oilers currently under contract.. + we...
5 tags
Quick, but great hits..
If you haven't already. You really should check out the Kirill Tulupov interview put together by Patricia Teter of The Artfulpuck. Rumor has it Mr Tulupov is quickly becoming something of a fan favorite down in Oklahoma and I can see why. We Built This Smitty. Almost too good to be true. A song dedicated to Ryan Smyth (who else) by TEAM 1260 and Nielson. Speaking of "hits",...
4 tags
Omark haven't even thought about heading back to...
So, after a visit to one of my favorite Oilers blogs, the Oil Patch written by Lisa McRitchie I felt I had to make a small update on Linus Omark and the latest on him. Lisa have had an article translated for her and somehow it all ends up with "Omark heading back to Sweden?". I started writing a comment on her blog but it ended up being somewhat.. too long. So I decided to post it here...
4 tags
"Oscar Klefbom good to go Thursday (24th)"
– Färjestad BK physiotherapist, Mattias Hell, bring us the good news on Oilers prospect Klefbom, who suffered a minor concussion while representing his country. Before his injury Oscar Klefbom played some very solid hockey, receiving praise from all over, paired with Wild prospect Jonas Brodin - the...
3 tags
Ex-Oiler Jason Strudwick joins SSK of the Swedish...
In a rather unexpected move the former Oiler (and now also former OilersNations-writer.. or does Wanye have him tied up even while over here?) have signed a contract with the former Swedish Elite League, now Allsvenskan (Swedish 2nd league) team, Södertälje SK (SSK). In SSK Strudwick will replace the inured Stefan Bemström. SSK coach Johan Strömwall and sports director Per Nygårds on Strudwick...
5 tags
Quick update: Tuohimaa & Perhonen
Managed to get a word from my new friend and Finnish sports writer Sami Hoffrén on how his countrymen and the Oilers goalie prospects Tuohimaa and Perhonen are doing over there (or well, more like over here to me). Tuohimaa has played in the last six Jokerit games (and he's been) pretty good. Tonight (he had) 38 saves and allowed 4 goals in a loss against Ässät. Jokerit's number one...
3 tags
"Linus Omark out with a leg/knee injury"
– Omark who sits at 7 points in 7 games down in the farm might have taken a blow to his hunt of making the stay in OKC a quick one, Eric Rodgers reports from the game between OKC Barons and the IceHogs. No word yet on how serious the injury might be but it kept Omark out from the last two periods of...
4 tags
Johan Motin leaves Oilers, OKC Barons for Sweden...
As I wrote a couple of months ago, Johan Motin looked at this season as his importunity with the Oilers organization, it was the last one on his contract and it was a make it or break it season. He started of well with the Barons and things did look rather good for him. He was getting regular ice time but with Teubert sent back down along with the reclaimed Chorney Motin ended up being a healthy...
3 tags
Latest on Klefbom: injured again? *
Since returning to Färjestad BK (from their junior team) Klefbom have been paired with fellow draftee Brodin and they've done good, very good. So good both of 'em were in talks about being called up for Team Sweden (Tre Kronor) which is rare when it comes to Swedish junior D-prospects. Brodin eventually got the call but by the look of things Team Sweden head coach Pär Mårts have been...
3 tags
Kevin Lowe: "I'd be shocked if RNH goes back to...
For whatever reason HNIC doesn't have any sound tonight on NHL GameCenter Live so I had to tune into the NY Rangers broadcast, MSG. But say what bad that doesn't have any good in it. And no, I'm not talking about the stair lift commercial (last year it was men bras). During the second period Kevin Lowe was interviewed and he was asked to explain the Nuge-situation. He explained...
3 tags
Ex-Oiler Robert Nilsson clears KHL waivers
Life of a hockey-player. Son of a Swedish hockey-legend. Praised by Swedish media for his speed. Once a highly touted NHL-prospect, picked 15th overall in 2003, had at the very least one good season but went on to be bought out from a 30th place team. From there he traveled to Russia on to have a great season in the KHL with his new team Salavat Yulayev Ufa were he became a KHL Gagarin Cup...
4 tags
Does it still makes sense to go with Lander...
Been a day or three since I wrote an actual post here on Swedish Oil.. so lets start go back a day (quite frankly, half of this post was written well before the Wild game, but didn't manage to complete it). I got what I asked for, Omark on a line together with Eberle (vs. Flames). They produced.. well, nothing. Had Omark scored on his late slap shot it may very well have led Oilers to win...
5 tags
3 tags
3 tags
4 tags
A Swede ranting: All things Linus Omark - again..
Didn't see myself doing a take two of my last "All things Linus Omark"-rant but here goes.. "While some players shone through sixty minutes, some appeared to be playing at less than their best. Sadly,one of these players was Linus Omark. Omark has so much skill, talent and drive. He is well known and loved throughout Sweden and now Edmonton, but Omark needs to play North...
9 tags
ESPN America statement on the European NHL...
The following is the latest statement from ESPN America on the NHL TV rights for the UK and Europe: "Unfortunately, the NHL will not be part of the programming schedule on ESPN and ESPN America in the UK, Ireland or Nordic countries this season. ESPN spoke to the NHL and their rights holders about continuing a partnership in these regions but we could not reach an agreement that worked for...
4 tags
A Swede ranting: All things Linus Omark
So, I guess you can say I've been meaning to write a post similar to this one for quite some time but apparently, until now that haven't happen (duh). With so much talk recently on my fellow Swede, Linus Omark, it felt like now would be a good time to finally get at it. As I suppose many of you know by now Linus Omark wore the babyblue (I'd like to refer it to ...
4 tags
Prediction: Oilers will make the playoffs!
Nuts! Yeah.. but people say I'm a bit nuts (and not only for staying up all night to watch the Oilers). I had this long post, saved as a draft which I planned on finishing. It was on why I thought the Oilers very well could be a team for the NHL playoffs as soon as this year. I commented on the players, special-teams and so on.. and I was suppose to finish it up before the opening game....
4 tags
5 tags
"Me and Linus Hugosson met and talked to Kelly McGovern from the NHL. She assured..."
– Uffe Bodin, Editor in chief for hockeysverige.se updates us with the latest on NHL Game Center Live in Europe.
5 tags
Birth of The New Age-line and some random...
Yesterday we saw a look into the future. We've done it before when the Tre Kronor-line was put together in what may be a future line for the Oilers and we saw it tonight when Ryan Nugent-Hopkins were centering Taylor Hall and Jordan Eberle. I call it the New Age-line. Why the "New Age" you might think. Well, first off because I'm tired of the use of "kids...
8 tags
Both sides of the pond: A quick weekend update
First a quick look at some of the Oilers prospects and their performance this weekend. Klefbom finally played a full game after being left out for most part early in the season with Färjestads BK. Färjestad have had their worst start of a season in almost 20 years and the only good news here would be that Klefbom haven't been a part of that. In their 1-4 loss (vs. Brynäs IF) Klefbom played...
4 tags
"Registration for NHL GameCenter Live in Europe will be available by October 6th..."
– Just got this sent to me by the NHL GameCenter Live Support. Date has been changed from the 25th of September to October 6th 2011, but at least it's official this time. We'll all get to watch the NHL in Europe another year. Good stuff.
4 tags
5 tags
Lander might get Omark'd but won't be doing "a...
Anton Lander will probably start the season in the AHL with Oklahoma City Barons (if not Hemsky remains injured and Gagner takes his wing or something but oh man that's a long shot) even though he is good enough to stick with the Oilers (that's how you get Omark'd) but while Omark wasn't too pleased with the decision at that time, don't expect Lander to act in a...
5 tags
What about Johan Motin? Well..
These days it is easy to forget that the Oilers not only have one Swedish defender in their ranks, next to the recently picked Oscar Klefbom they also have Johan Motin. What about Motin then? Where has he gone? Right next to this text there is a picture of Motin wearing a jersey he will never ever wear again. How do I know? Read on.. In 2007 Johan Motin was the highest ranked Swede...
3 tags